Vintage Science fiction when put to print so long ago was not faction as it is thought of today. That's fact based on fiction. Now we can look back at that science fiction and compare it to the present reality and find a correlation to a fact. The material was found in the tombs of the public archives because the story's copyright was not renewed.
Stairway to the Stars.
It was a stairway leading down into the ocean, but it also led out into space—indirectly.
Stairway to the Stars – Larry Shaw
The situation had the aspects of a burlesque on Grand Hotel.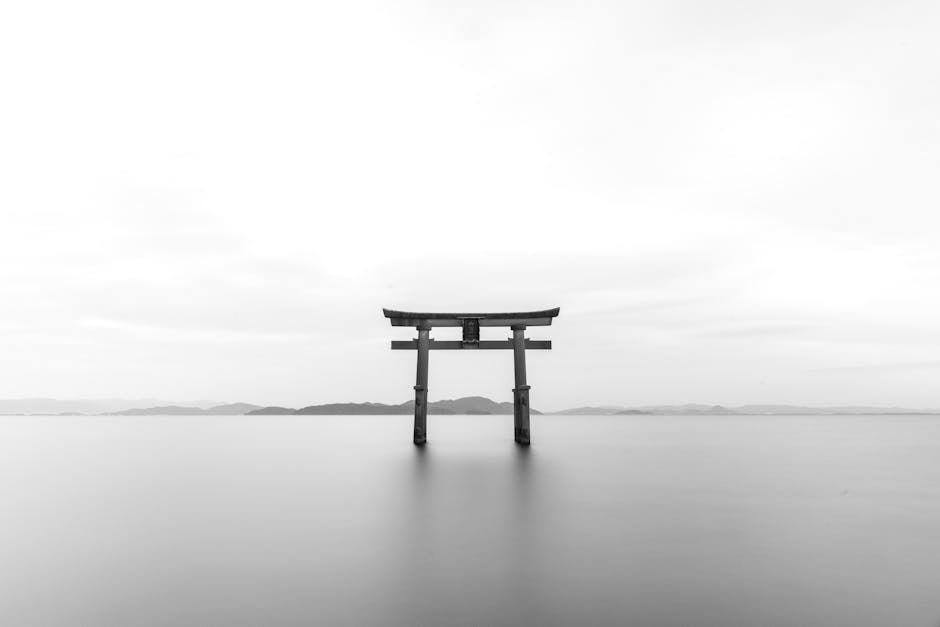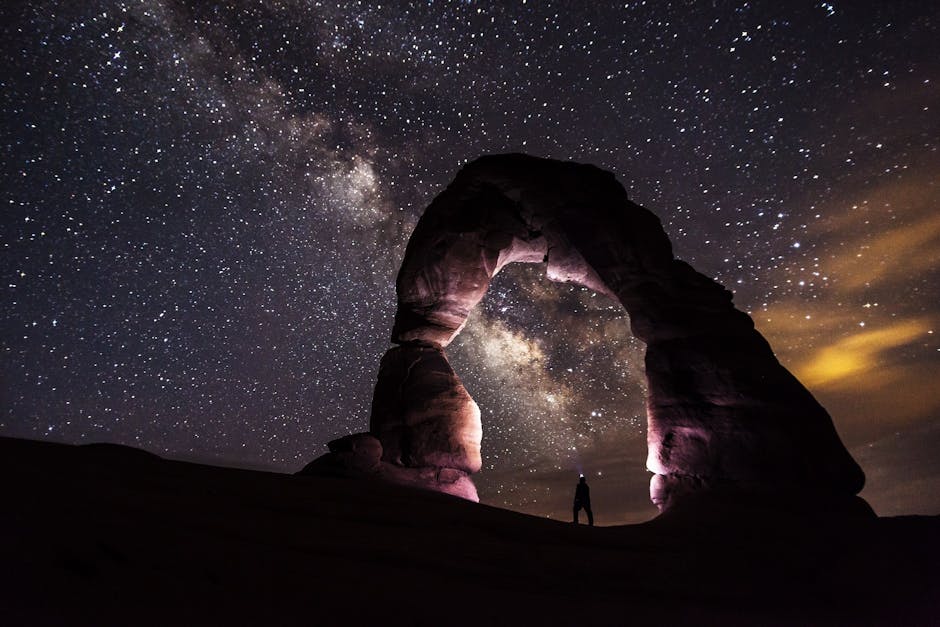 This vintage science fiction story fixes itself around a invention combination of color television and super-radar presenting a view of the ocean floor only to discover a matter-transmitter gate between two worlds.
The Galactic Federation shuts down the gate and the scientist/fishermen representing Earth were told the only real trouble with Earth people was that they have a tremendous inferiority complex, collectively and individually but, they'll undoubtedly be accepted by the Federation; once Earth develops space ( warp ) travel.  Just at the moment, Earth was at a crossroads, ready to jump in either direction, blowing themselves up or taking the big step into space travel.
Yes, Earth may be a sort of fenced-off area, so far as other intelligent races of the galaxy are concerned. But not for the grandiose reasons that some have imagined . . . but there's hope.
Story concepts: star-gate, robot, first contact, prime directive of non interference and the Federation.
( The story was published in 1951 – now in the public domain ).
——————————
If mankind chooses to survive the bomb then maybe the next story will answer their "what if?"
——————————
And All the Earth a Grave – Carroll M. Capps
(The story was published in 1963 and sleeps in the public domain)
There's nothing wrong with dying – it just hasn't ever had the right sales pitch!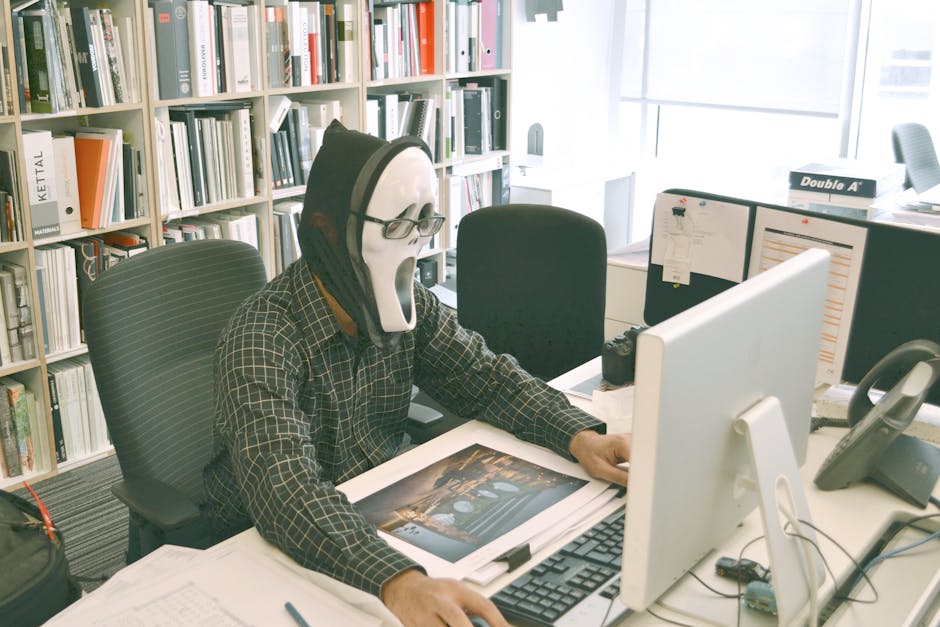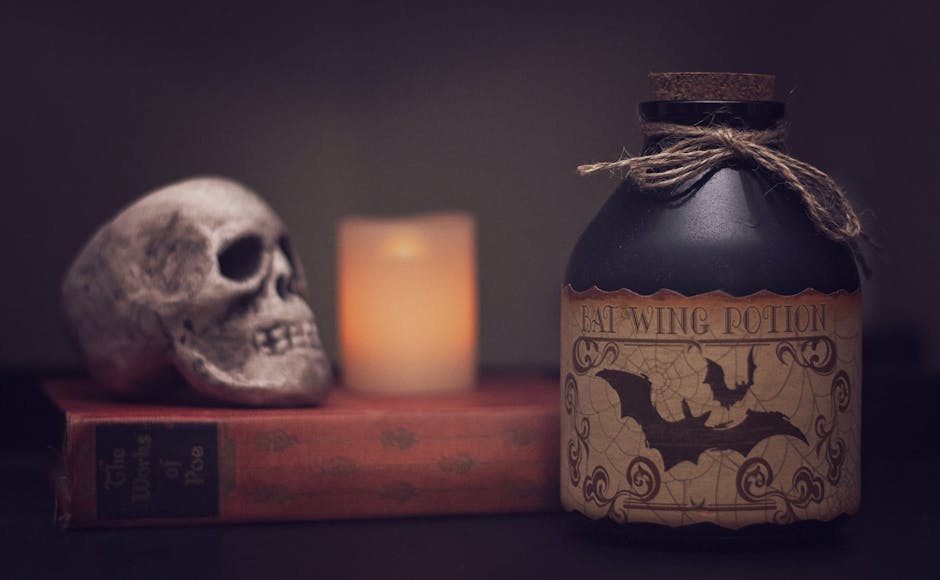 The story centres around a coffin manufacturing business.
It all began when the new bookkeeping machine of a large Midwestern coffin manufacturer slipped a cog, or blew a transistor, or something.  It was fantastic that the error—one of two decimal places—should enjoy a straight run of okays, human and mechanical, clear down the line; but when the figures clacked out at the last clacking-out station, there it was.  The figures were now sacred; immutable; and it was doubtful whether the President of the concern or the Chairman of the Board would have dared question them—even if either of those two gentlemen had been in town.
With one thing and another, the economy hadn't been exactly in overdrive that year, and predictions for the Christmas season were gloomy.  Early retail figures bore them out. Gift buying dribbled along feebly until Thanksgiving, despite brave speeches by the Administration.  The holiday passed more in self-pity than in thankfulness among owners of gift-oriented businesses.  Then, on Friday following Thanksgiving, the coffin ads struck. Various mottos were advertised worldwide:
"The Gift That Will Last More Than a Lifetime"
 "Do You Want Your Widow to Be Half-Safe?"
 "I Dreamt I Was Caught Dead Without My Virgin-form Casket!"
Newspapers, magazines and every other medium added to the assault, never letting it cool.  It was the most horrendous campaign, for sheer concentration, that had ever battered at the public mind.  The public reeled, blinked, shook its head to clear it, gawked, and rushed out to buy and then holding "popping-off parties" ( with the contention to honor those living before they eventually kicked the can, so to speak ).
The casket industry had by now almost completely automated box-making and grave-digging with some interesting assembly lines and packaging arrangements; there still remained the jobs of management, distribution, consolidation and franchising.  It isn't hard to imagine the reactions of the rest of the world . . .
Story concepts: business, computer glitch, life and death.
---
What if the computer glitch was found in time. What then?
——————-
The Finance Department had a check of data integrity or audit.  To preserve profit, the Human Resources department was told to initiate company procedure to size – down across the board; meaning all departments effected.  Without warning of layoff, the Payroll department was obligated to pay a severance payout based on tenure or years of service.  The Budget Forecasting department must of been consulted after the Costing department generated a forecasted scenario . . .
The gist of the corporate machine was as outlined:
The Success Machine by Henry Slesar
Mechanical brains are all the rage these days, so General Products just had to have one.  But the blamed thing almost put them out of business.  Why?  It had no tact.  It insisted upon telling the truth!
The Personnelovac winked, chittered, chortled, chuckled, and burped a card into the slot. "Oh, Lord. Let this one be all right!" He read the card. It was pink.
"Subject #34580. Apt. Rat. 34577. Psych. Clas. 45. Last Per. Vac. An. 3/5/98. Rat. 19. Cur. Rat. 14.  Analysis: Subject demonstrates decreased mechanical coordination.  Decrease in work-energy per man-hour. Marked increase in waste-motion due to subject's interest in non-essential activities such as horseracing.  Indication of hostility towards superiors."
"Recommendation: Dismiss them."
The Personnel Manager sat down and placed the card in front of him. Then, making sure he was unobserved, he broke a company rule and began to Think.
Something's wrong, he thought.  Something is terribly wrong.  Twenty-four pink cards in the last month.  Twenty-four out of forty this month.  That's a batting average of — He tried to figure it out with a pencil, but gave it up as a bad job.  Maybe I'll run it through the Averagovac, he thought.  But why bother?  It's obvious that it's high. There's obviously SOMETHING WRONG.
"Nothing wrong? You call twenty-four firings out of forty nothing?" The old man stood up, still holding the core of his apple.
"ACT is our motto. ACT is our password. ACT is our key to success. And why not?  The Brains do the thinking.  All of us put together couldn't think so effectively, so perfectly, so honestly as the Brains.  They take the orders, designate raw materials, equipment, manpower.  They schedule our work.  They analyze our products.  They analyze our people."
"I'm rounding up all the aptitude records of the department heads. They'll be in your hands in the next couple of days. Feed 'em in! Root 'em out! Spot the deadwood, ACT!"
"I was just getting around to yours. But I figured I'd better make sure the Brain was functioning properly." He grew confidential. "You know, that darned machine has been firing everyone lately."
Eagerly, the Personnel Manager collated the records of the Personnelovac. They were far more complex than any employee record, and it took the manager the better part of an hour.
"Subject #PV8. Mech. Rat. 9987. Mem. Rat. 9995. Last Per. Vac. An. None. Cur. Rat. 100.  Analysis: Subject operating at maximum efficiency. Equipped to perform at peak level.  Is completely honest and does not exhibit bias, prejudice, or sentiment in establishing personnel evaluations. Cumulative increase in mnemonic ability.  Analytic ability improving."
"However," it read, "because of mechanistic approach to humanistic evaluation, subject displays inability to incorporate human equation in analytical computation, resulting in technically accurate but humanistically incorrect deductions.  Recommendation: Dismiss them."
Any moment he expected to hear the President's angry voice over the inter-com.  ( The HR computer just dismissed the Chairman of the Board. ) His anxiety made him fumble, but at last, the job was done.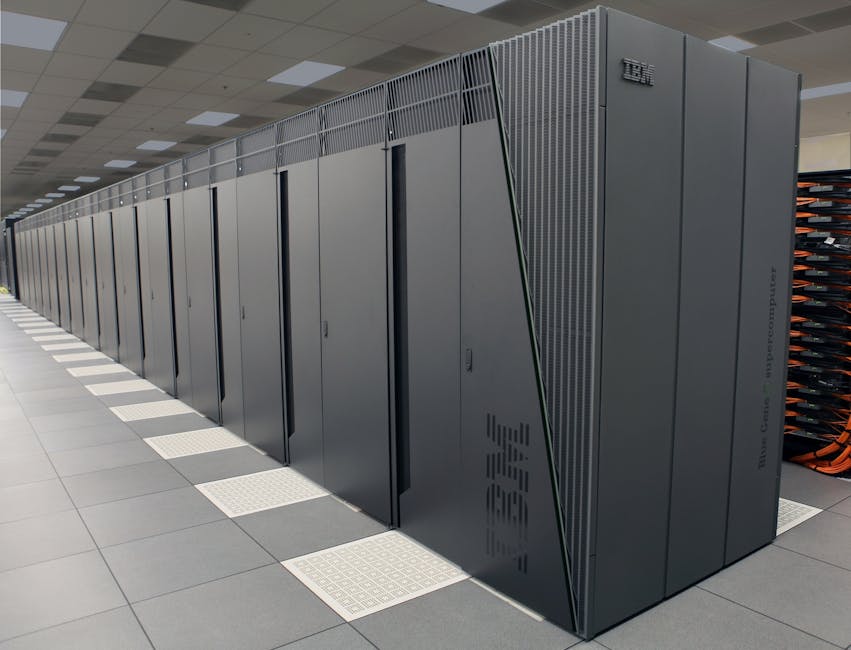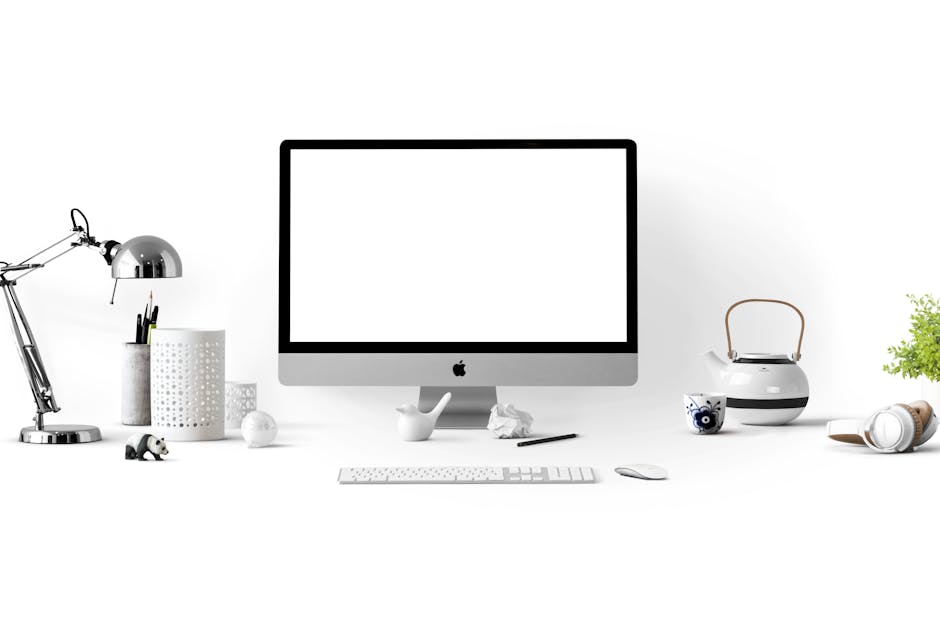 Concepts: Business, computer, Human Resources,
The story was published in 1960 and hides in the public domain.
—————
What if society accepted computer decision without question . . .
————-
---
Two Plus Two Makes Crazy- W. Sheldon
Walt Sheldon is bitter-bright in this imaginative short satire of Man's sell-out by a group of staunch believers in the infallibility of numbers. The following brief is based on that premise.
OUR NEW TYRANT–THE COMPUTER.  The article complained that some of the new labor and food regulations were the result of conscious reasoning on the part of The Computer.  Devices were building the Computer bigger and bigger and bigger at the expense of ordinary workers.
The Computer could do no wrong.  Then it was asked a simple little question by a simple little man. "Essentially each computer is the same, but adjusted to translate problems into the special terms of the division it serves."
He considered himself a master of the technique of building a career in Computer City–he knew how to stay within the limits of directives and regulations and still make decisions, or rather to relay computer decisions that kept his responsibility to a minimum.
"But is there any real central control, say in case of a breakdown or something of that sort?"
"Of course, of course," said Krayton, answering the question.
"It's never necessary to use the All circuit. But we could very easily in case of a great emergency."
"The All circuit puts every machine in the city to work on any selection-problem that's fed into our master control here.  Each machine will give its answer in its own special terms, but actually they will all work on the same problem.  To use a grossly simple example, let us say we wish to know the results of two-and-two, but we wish to know it in terms of total security.  That is, we wish to know that two-plus-two means twice as many nourishment units for the Department of Foods, twice as many weapons for the Department of War, but is perhaps not necessarily true according to the current situational adjustment in the Department of Public Information."
"At any rate, we would set up our problem on the master, pushing the button Two, then the button Plus, and the button Two again as on a primitive adding machine.  Then we would merely throw the All switch.  A short time later the total answer to our problem would be relayed back from every computer, and the cross-comparison factors canceled out, so that we would have the result in terms of the familiar Verdict Statement.  And, as everyone knows, the electronically filed Verdict Statements make the complete record of directives for the controlled behavior of our society."
The Computer itself had issued a memo in the matter of public thought control;
 " 

When a brain is faced with two absolutely equal alternatives; complete breakdown invariably results."
Concepts: computer, control, decision,
The story was published in 1954 and was found buried in the public domain; for the enjoyment of future generations.
———————————————
End User Beware: The banners are redirect points to affiliate programs.  When the end-user decides a purchase from the various affiliate merchants using the hidden hyperlink connection, this could conclude with the web page blog \ journal earning a small commission; to continue research on many topics of discussion.
Thumb Nail Picture Market Place
As far as the media was concerned, and as you are aware, robots, computers and web pages work 24 hours a day,  7 days a week, 365 days a year; after programming.  Get them working to help you potentially bring in another income and you're home free. A web page start-up with technical support, at the basic level, is the next wave in the lazy guy's way to make money. That opportunity is now yours with 2 free web pages for a blog/journal.   Click the picture.
Launched in 1995, eBay.com was a California based multi-billion-dollar business with operations in about 30 countries, including Canada.  According to Wikipedia sources, the company managed an online auction and shopping website in which ordinary, every day people and businesses, bought and sold a wide variety of goods and services worldwide. Click the picture.
Launched in 2010, AliExpress.com quickly became an online retail service. It was made up of small businesses in Hong Kong, now China, and elsewhere offering products to international online buyers.  According to Wikipedia sources, it was owned by Alibaba with affiliation in the USA and Canada. It facilitated small businesses to sell to customers all over the world except mainland China, and one could find almost anything for sale. Sellers were independent, and used it as a host to sell to consumers and other businesses. Click the picture.
Visit this web page for a massive selection of Hellboy, Manga, Star Wars, Superhero comics and other pop culture favorites. This web site says it offers thousands of pop culture products such as apparel, comics, graphic novels, statues, toys and other collectibles. The web site also says they carry a huge variety of popular entertainment products from hundreds of manufacturers including DC Direct, Dark Horse, Disney, Hasbro, McFarlane, Marvel, Master Replicas, Tokyopop. Click the picture.
This calendar web site said they are the world's biggest and best calendar store because they carry thousands of picture desk, wall and engagement calendars, in formats for every interest and occasion. In addition to calendar items, they also have an extensive game, toy, and puzzle collection featuring thousands of products for sale. Click the picture.
Free-eBooks.net was an internet source for free eBook downloads, eBook resources & eBook authors. There were many genres to choose from such as academic, classics, fiction, nonfiction, text books and audio books for adults or children.  Any reader could read & download eBooks for free: anytime! Click the picture.